Faculty nominates students each month who exemplify personal development, exemplary character, individual achievement, school involvement, and community involvement.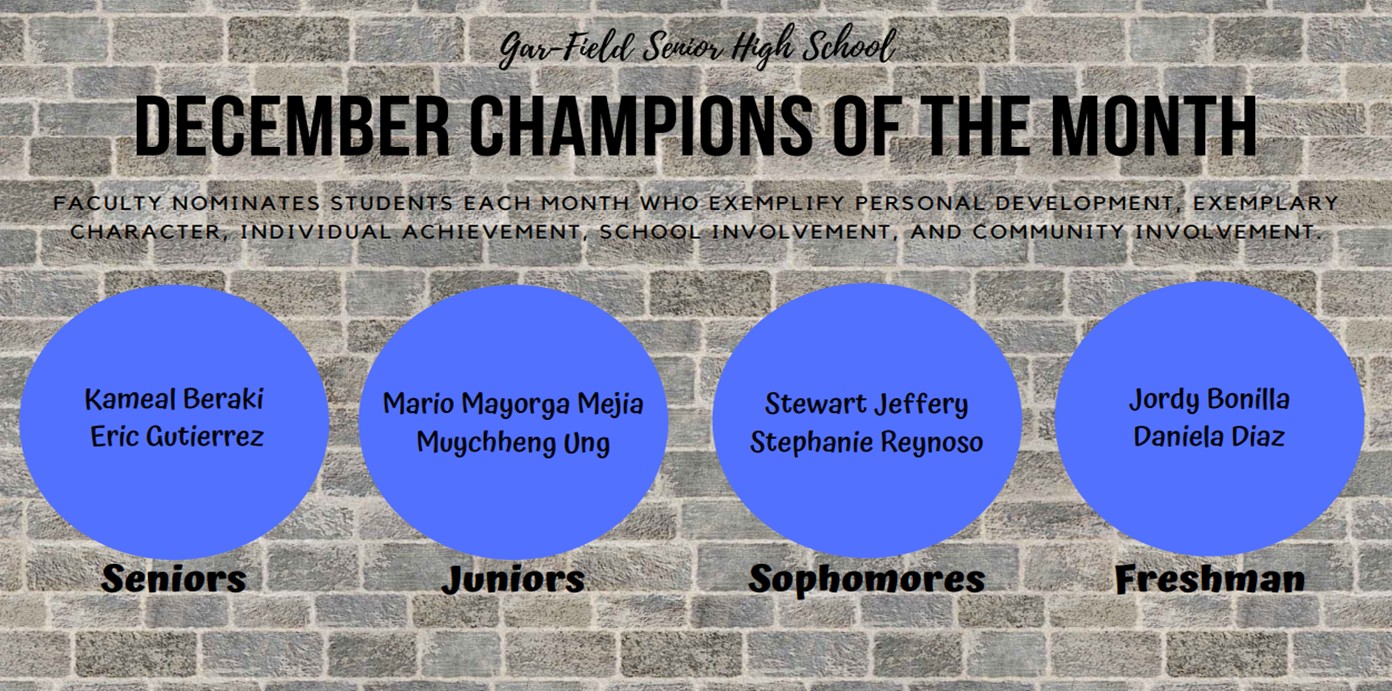 December Champions of the Month
Seniors: Kameal Beraki, Eric Gutierrez; Juniors: Marion Mayorga Mejia, Muychheng Ung; Sophomores: Stewart Jeffery, Stephanie Reynoso; Freshmen: Jordy Bonilla, Daniela Diaz.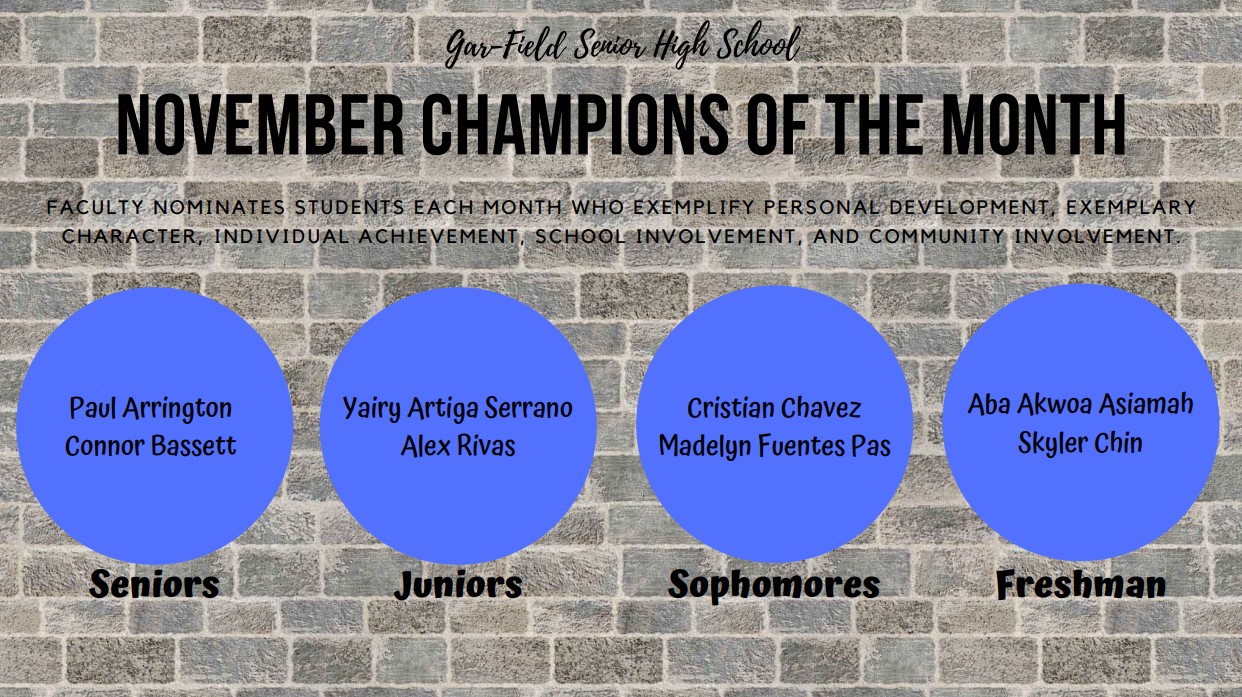 November Champions of the Month
Seniors: Paul Arrington, Connor Bassett; Juniors: Yairy Artiga Serrano, Alex Rivas; Sophomores: Christian Chavez, Madelyn Fuentes Pas; Freshmen: Aba Akwoa Asiamah, Skyler Chin.
October Champions of the Month
Seniors: Yina Botero, James Jackson III; Juniors: Syrell Grier, Ramatu Sesay; Sophomores: Nick Porter, Kiara Clark; Freshmen: Katherine Santos, Jesus Blanco Ulloa.